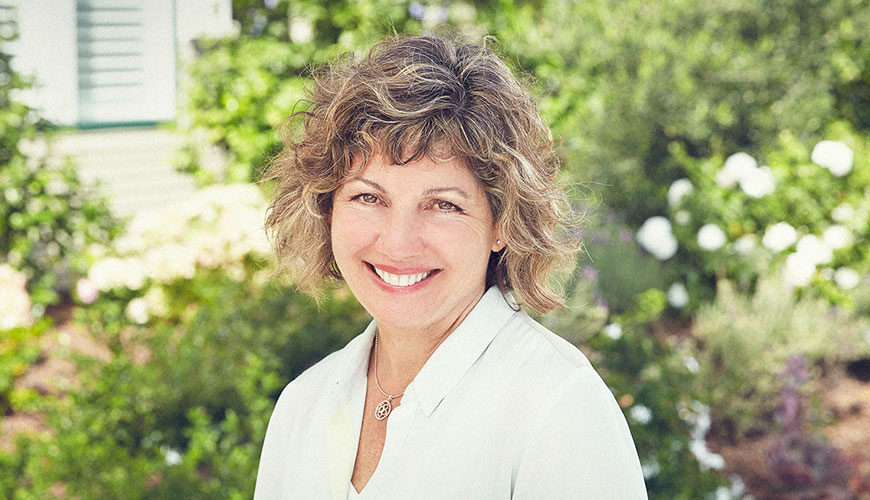 Suzanne Elledge
President and Principal Planner
Since 1986, Ms. Elledge has been representing her clients as an effective liaison successfully guiding applications through the development review process and facilitating project approvals.
Ms. Elledge founded SEPPS as a sole proprietor in 1994 and presided over its steady growth and incorporation in 2005. Today, SEPPS is widely recognized as the leading land use consulting firm in Santa Barbara with an impressive list of satisfied clients and approved projects that make positive contributions to the Santa Barbara region.
Ms. Elledge has managed the entitlement process for a wide variety of projects and over the years has developed a special expertise representing local community institutions such as the Music Academy of the West, Marymount School, Santa Barbara and Goleta Valley Cottage Hospitals, Crane School, the Santa Barbara Museum of Natural History, Direct Relief, and several historic hotels including the Miramar, Four Seasons Biltmore, and San Ysidro Ranch.
RECENT ASSIGNMENTS AND PROJECT ROLE:
Santa Barbara Museum of Natural History
Ms. Elledge has been a proud representative of this 100-year old, beloved institution in its Master Plan and Updated Conditional Use Permit processes since 2007.  A proposed renovation project was approved in March 2015 by City Council.  In addition to revitalizing its campus and improving ADA access, the project annexed a 5-acre woodland into the City and proposes to maintain public trails and implement a habitat restoration plan. The project's first phase commenced in 2017 and opened in the fall of 2018.
Direct Relief
Direct Relief, founded in Santa Barbara in 1948, is among the world's largest nonprofit humanitarian aid organizations and is apolitical, secular in character, and privately funded.  Over the past decade, Direct Relief has established the nation's largest charitable medicines program which serves as a critical resource in local, state and national emergencies.  The mission of Direct Relief is to improve the health and lives of people affected by poverty of emergency situations by mobilizing and providing essential medical resources needed for their care.
The approved project is comprised of a 100,000 square foot warehouse structure, a two-story 25,000 square foot administrative office building, and a 30,000 square foot warehouse expansion area on a parcel located at the Santa Barbara Airport.  Ms. Elledge spearheaded the entitlement team and facilitated project approval in March 2016.  The project was completed and operational in 2018.
Santa Barbara Cottage Hospital
Santa Barbara Cottage Hospital is the largest project in Santa Barbara's history in both floor area (500,000 square feet of new construction with a total area of more than 700,000 square feet) and construction cost (more than $450 million at the time it was approved).  Ms. Elledge managed the entitlement process with an outstanding group of hospital administrators, architects, engineers, and other technical consultants. The process was a well-coordinated and collaborative effort with City staff and the community and was approved in an expeditious manner enabling the hospital to meet State mandated timeframes for completing construction.  The final phase of the project is being completed and will receive final occupancy in early 2019.
WORK EXPERIENCE:
Prior to establishing SEPPS, Ms. Elledge was the Senior Public Agency Coordinator with Penfield & Smith Engineers (now Stantec) for eight years (1986 – 1994) where she was responsible for coordinating regulatory approvals and permits for the company's land development projects.
EDUCATION:                       
Bachelor of Arts, Political Science, Public Service Emphasis, with Honors, University of California, Santa Barbara
AFFILIATIONS:                     
UCCE Master Gardener Certificate Program (2015)
Board of Directors UCSB Economic Forecast Project (2005-present; Chair 2012-2014)
Planned Parenthood Action Fund (2005-2008)
Santa Barbara Bowl Board of Directors (2001-2003)
Santa Barbara Chamber of Commerce Board of Directors (1991-1994)
INTERESTS:
Ms. Elledge appreciates the bounty of living in Santa Barbara and enjoys cooking, writing, gardening, wine tasting, oil painting, attending the Santa Barbara International Film Festival, and sharing it all with her family and friends.